The 7-Steps to
Growing Your Business
By Getting Out Of Your Own Way!
A step-by-step guide for busy entrepreneurs
who are ready to take action and
create a more successful business!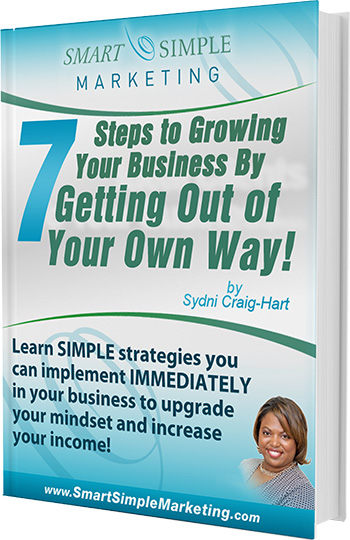 Discover how upgrade your mindset
to find new customers, make your business financially viable and
better manage your time!

Tuesday, 8:30am
From: Sydni Craig-Hart, Your Smart Simple Marketing Mentor
To: Busy professional who wants to be more successful
Dear friend,
If your income hasn't grown as fast as you'd like, it's typically a combination of your mindset and your marketing that you're missing.
Virtually all entrepreneurs have internal barriers getting in the way of their success, and what they don't realize is that you cannot expect money or a certain lifestyle and actually get it if, inside, your subconscious thoughts and feelings dictate something different.  
Also, entrepreneurs must get past a number of fears if, in fact, they really want to grow their business – These include the fear of marketing, the fear of sales and the fear of success, actually!
Your success is NOT as much about how hard you work – it IS about how smart you work – and that involves the development of systems, processes and the fine art of delegation!  
Most of us haven't been TAUGHT the effective marketing techniques that work in today's world!  The good news is, if you knew how EASY it actually is to actually learn and implement some simple mindset and marketing systems for success - you'd be shocked.
This eBook (along with powerful but simple exercises) will walk you through how to develop the advanced mindset formula I used to go from zero dollars to crossing the 6-figure mark in 18 months. This formula has allowed me to create a life true freedom and meaning (and you can do it too!)
In this eBook you will learn:
The shortcuts and the exact steps you need to use to break through the self-imposed barriers currently stopping you so you can FINALLY live the freedom-based lifestyle you deserve


Which habits, attitudes, beliefs and expectations are really holding you back – and how to get past them
Why most entrepreneurs don't have their ideal business and how they are actually getting in their own way
The specific ways you're sabotaging your success and how to change that…….in a day!
How to use the '7-Step Formula' as your shortcut to creating the income and the life you sincerely want.
You'll also receive:
7 worksheets to help you implement the concepts and strategies you learn


6 audio interviews from business owners just like you who have dealt with and overcome specific mindset challenges just like you're facing.


"I have a clear roadmap…in the space of one week I gained 4 new clients!"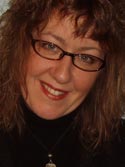 When I connected with Sydni, my business was not doing well at all. I had started earlier that year but was distracted, unfocused and simply unable to concentrate. I was spinning my wheels and getting nowhere. I was desperate.

After working with Sydni, I now have a clear roadmap on where I am today, where I want to go and what I am doing. In the space of one week, I gained four new clients.

If you are unclear and confused, and looking for a formula for success, you should seek out Sydni. Not only is her advice 200% on all of the time, you get her fabulousness as a bonus!"
Angie Glotzbach
Marketing Virtual Assistant - AngCo, LLC
Minneapolis, MN
"I have a tendancy to get overwhelmed... now I feel confident and empowered!"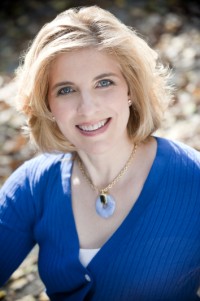 "I was really brand new," says Jodi, " and have a tendency to get overwhelmed. I needed to do this, to do that….it just seemed like there was so much to do I didn't know where to start!"

After working with Sydni, Jodi felt more confident and empowered in her business.

"With Sydni I got my first coaching program in place and I increased my social media presence. I've put together my Twitter marketing strategy and Facebook fan page plan," she explained. Jodi's first group program gained her 10 new clients, and she's planning her next steps under Sydni's marketing plan.

"Sydni delivers exactly what she promises and more. She used this same formula to build her very successful business and she's willing to share the good, the bad and the ugly," Jodi said, "She tells you what isn't going to work and shares her best strategies so that other people can benefit.
Jodi Krizer Graber
Wellness Coach - Bravo Wellness
New York, NY


"Now I have a straightforward plan and answers to all of my questions!"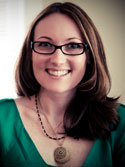 "When I started working with Sydni, I was just starting full time on my own. I was overwhelmed, scared and not sure about the right next steps to take. I knew I had the potential to do more but I wasn't sure what to do first.
After working with Sydni, I had a straightforward plan and answers to all of my questions. She really takes you to the next level and helps you work on developing the mindset
that you need to get there.Working with her, I felt more empowered to go that next step.
After working with her, I've close to doubled the number of my newsletter opt ins. She's been instrumental in helping me develop a pricing structure so that it makes the most sense for my clients and the most sense for me too. Just recently, I successfully launched a brand-new paid webinar series and enrolled 30 clients into the program!
Chrissy Scivicque
Writer, Editor and Career Coach
Atlanta, GA
Get INSTANT access to this eBook and your Bonuses NOW!
You will also receive a complementary subscription to my weekly email newsletter, "Smart Simple Marketing" filled with simple, proven and easy to implement strategies for marketing your business, attracting more clients and creating a business custom designed to support your lifestyle!
Pick up your copy of this powerful eBook today! In just a few minutes you'll learn exactly how to get out of your own way and create the successful business you deserve.
I'm cheering for you already!
Warm hugs,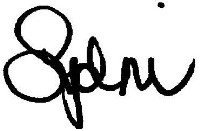 Sydni Craig-Hart
Your Smart Simple Marketing Mentor™
P.S. Feel free to invite your friends and colleagues to get a copy of this can't fascinating eBook.
---
About Sydni Craig-Hart, Your Smart Simple Marketing Mentor™
Sydni Craig-Hart, expert marketing coach and consultant, supports service professionals in creating a more profitable, freedom focused business. 

Known as "The Smart Simple Marketing Coach," Sydni uses a results-centered, "how to" approach in implementing simple and customized strategies so clients realize their professional and personal dreams. She has worked with hundreds of clients in over 50 different industries to help them attract more clients, develop multiple streams of income, discover untapped profit centers, gain national recognition, and create profitable businesses in which they enjoy the lifestyles they choose.
By teaching specific "how to" steps that implement a successful strategy, Sydni eliminates marketing overwhelm and helps clients breakdown difficult projects into simple tasks that get results. Says Sydni, "Every person who goes into business for themselves has a vision of what it will look like when they start. If you've been an entrepreneur for a while and your business doesn't quite look like your vision, it would be my pleasure to help you use simple marketing strategies to bring that vision to life."

To get your FREE training course, "5 Simple Steps to More Clients, More Visibility and More Freedom" and to schedule a complimentary "Profit Breakthrough" strategy session, visit www.SmartSimpleMarketing.com.
© 2010-2013 Smart Simple Marketing All Rights Reserved.