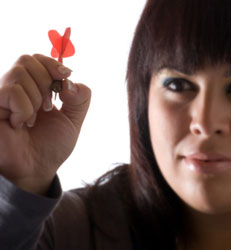 What is a marketing strategy? I like to define it as "a process that allows you to concentrate your limited resources on the greatest opportunities to increase your visibility, sales and income."
For example, let's say you have the goal to enroll 3 new clients within the next 30 days. You should then focus your time, energy and resources ONLY on the necessary tasks that will allow you to reach that goal, and NOTHING else!
How can you ensure that your marketing plan will yield the results that you seek? By making sure to:
Identify the needs of your ideal client and how you'll address them.
Focus on specific marketing strategies to help you achieve your goals
Identify the needs of your target market
Having a service-based business is ALL about solving the problems your target market is struggling with. To do that, you need to be clear about what they need and what you can do to eliminate their challenges.
For example, if you are a personal trainer, connect with what your prospects really need. It may be their goal to lose weight, build strength, increase flexibility or simply look better in the mirror. Read more about How to Choose the Right Marketing Strategies for Your Business